Originally Posted:
May 12, 2023
Ten Treatment-Related Factors That Influence Whether Your Patients Recover
Vista has identified ten factors that play a major role in determining how likely a SUD patient is to meeting their abstinence goals one year after discharge.  Fortunately, more than half of these factors are under the control of the treatment provider and/or the patient: 
Download & Save This Information
   1. The Effectiveness of the Treatment Provider: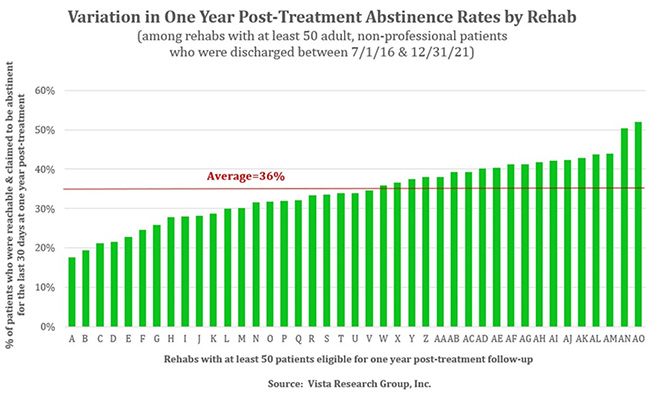 2. Whether the Patient Successfully Completes All Recommended Treatment: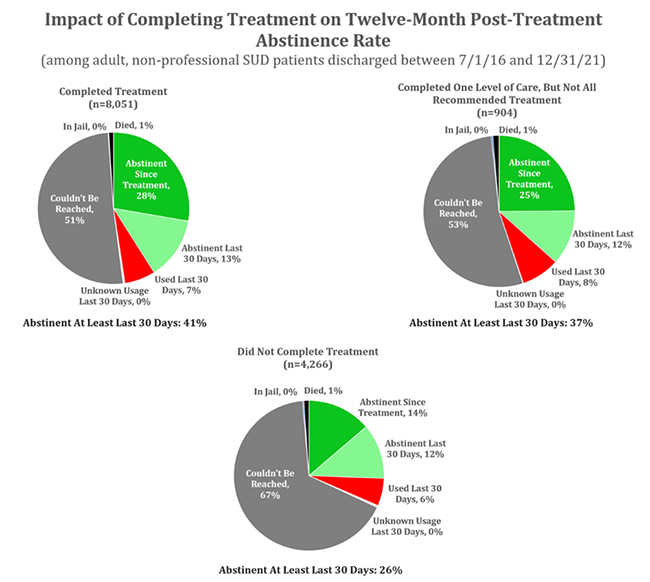 3. The Length of Time The Patient Remains in Treatment: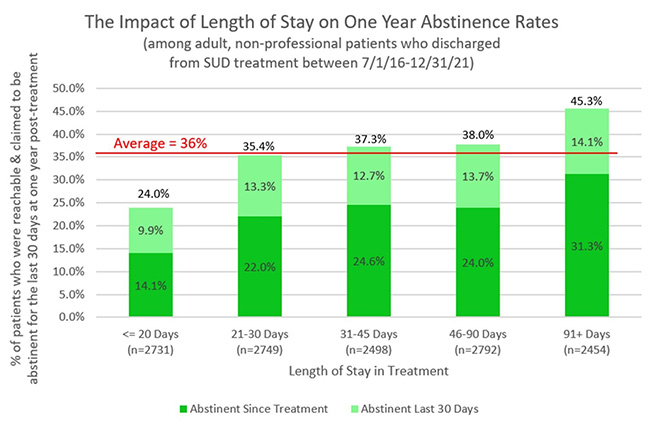 4. The Patient's Motivation to Recover: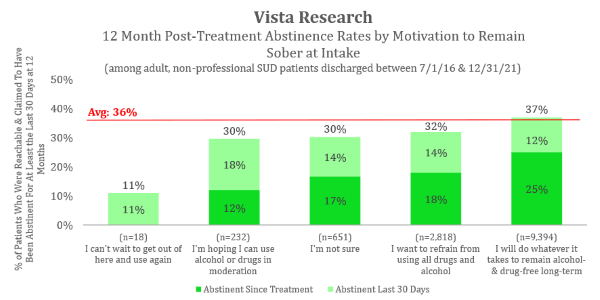 5. The Severity of the Patient's PTSD Symptoms at Discharge: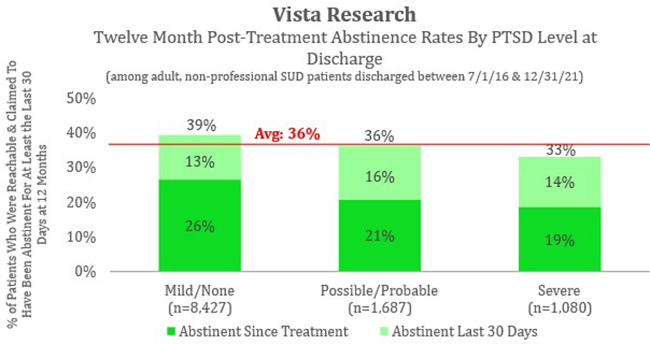 6. The Actions Patients Take After Treatment to Remain Abstinent: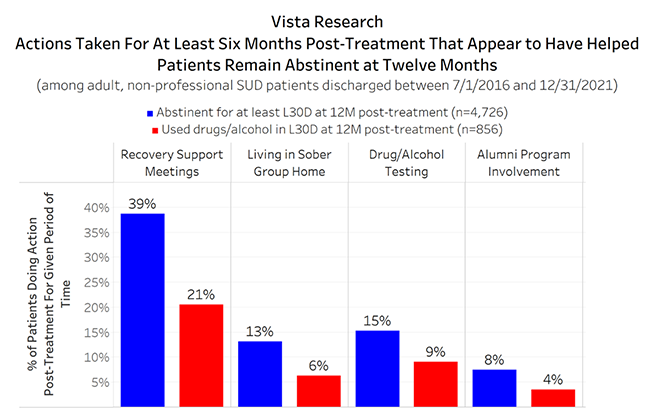 Other factors that impact the likelihood a patient will recover after treatment are determined before the patient enters treatment: 
   7. The Health Insurance Company Paying for the Treatment: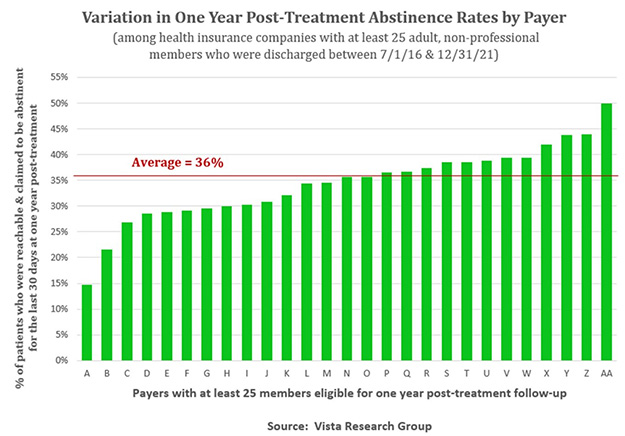 8. The Patient's Primary Drug of Choice: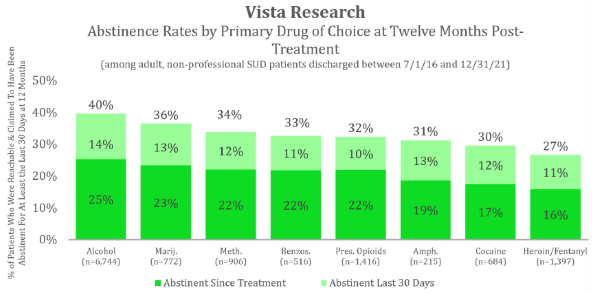 9. The Number of Times The Patient Has Previously Attended SUD Treatment: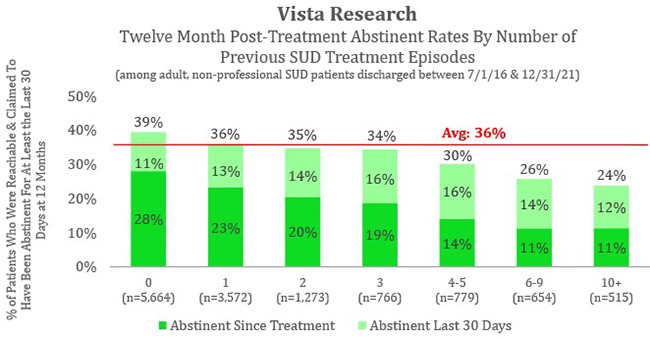 10. Whether The Patient Smokes or Uses Tobacco: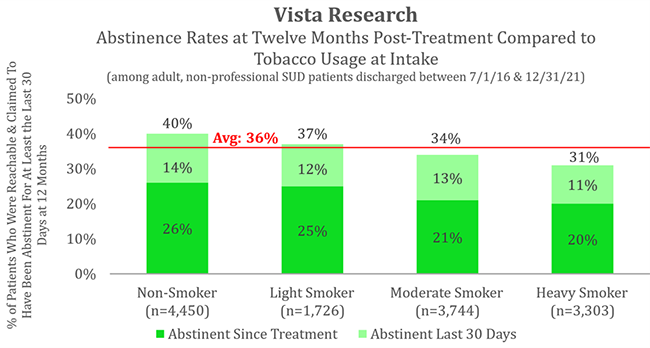 Download & Save This Information
Did any of these charts spark ideas about related analyses you think might be informative?  Did you find any of the factors surprising?  Please reply to this email with your thoughts and/or questions as we'll be digging further into several of these factors in upcoming articles.
P.S.  If someone forwarded this article to you and you're interested in receiving similar articles in the future, please sign up for Vista's Treatment Insights newsletter.