Streamline the Biopsychosocial
One of the most time-consuming aspects of starting to treat a new patient is the preparation of a detailed biopsychosocial assessment.  Because Vista's software collects and summarizes a wealth of information about what brought the patient to treatment, their drug and alcohol usage history, addiction severity, previous treatment episodes, underlying health conditions, and basic demographics, clinicians no longer have to spend time a large portion of their initial patient meeting collecting this background information.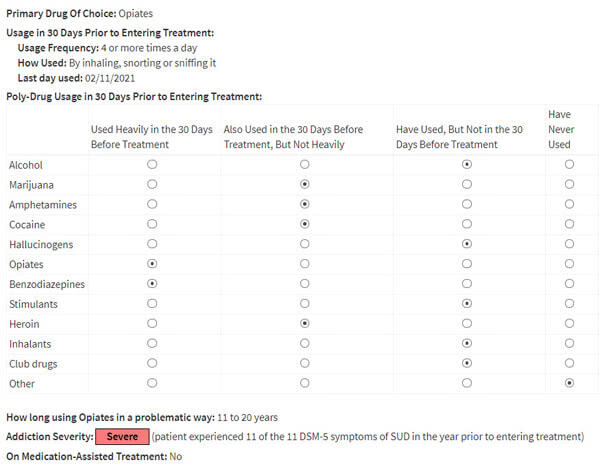 Additionally, since clinicians can see how the patient scored on academically-validated scales for issues such as depression, anxiety, PTSD, eating disorder, suicidal thoughts and self-harming behaviors, they can use these as a starting point for the creation of a detailed biopsychosocial assessment and treatment plan.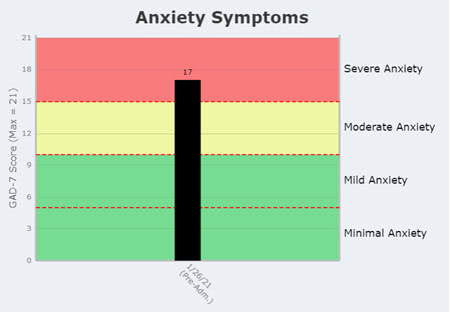 Clinicians can also see how motivated the patient is to meet defined drug and alcohol usage goals as well as other personal goals they are hoping to achieve as a result of treatment: