Originally Posted:
Oct 29, 2020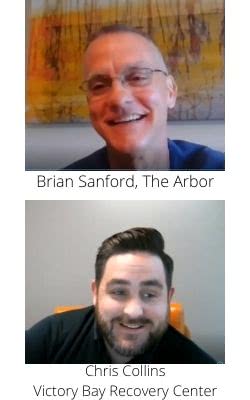 The Perspectives A Time For Change Virtual Summit was held in October 2020 with the goal of taking an in-depth look at how the COVID pandemic affected addiction treatment.
In this collaborative panel interview, watch Dr. Brian Sanford, CEO of The Arbor, and Chris Collins, Dir. of Compliance for Victory Bay Recovery Center, share their experiences running addiction treatment centers during the first 7 months of the pandemic.   In an intimate discussion originally recorded during the Perspectives conference on 10/31/20, they discuss the extraordinary stresses their entire teams had to deal with as rules changed on a seemingly daily basis, staff was asked to master the intricacies of telehealth treatment overnight, and censuses and reimbursements plummeted.
Watch the session on-demand below.
Panel members:
Joanna Conti, CEO of Vista Research Group
Dr. Brian Sanford, CEO of The Arbor
Chris Collins, Director of Compliance for Victory Bay Recovery Center