Originally Posted:
Sep 7, 2023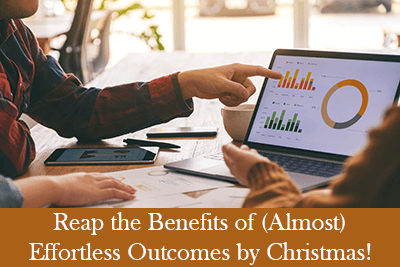 Is your outcomes research as useful as it could be? Here are a few questions to ask yourself:
Are your clinicians reporting that the patient data you're collecting is speeding up their treatment planning and/or making their therapy sessions more productive?
 
Is your UR team sharing examples of how it is helping them get more days approved?
 
Is your research team able to connect post-treatment with at least 45% (and preferably 55%-60%) of your patients at one, six, and twelve months to learn how they're doing?
 
Are you able to instantly analyze 65+ metrics by program, by clinician, by payer and by time period, including the reduction in co-occurring disorder symptoms during treatment, treatment completion rates, satisfaction with treatment, and post-treatment outcomes?
If you weren't able to answer a resounding "yes" to all four of these questions, you owe it to your patients and your staff to consider joining the elite group of treatment centers who've been benefitting from Vista's outcomes research for years.
And check out their results!  Among patients attending a center in the Vista Research Network who discharged prior to September 4, 2022, Vista has been able to confirm this exciting news:  
 
6,645 Patients
Were in Recovery* One Year Later
 
* Please note that recovery is defined differently at different treatment centers.  When contacted one year after they'd left treatment, the following number of patients confirmed they had achieved their goals during the last 30 days:
6,292 SUD patients had abstained from all nonprescribed drugs and alcohol
50 SUD patients who attended harm reduction-oriented centers had met their self-defined drug and alcohol usage goals; and
303 non-SUD patients who attended behavioral treatment felt excellent or good overall


We're so confident you will love the outcomes we provide that we're making an incredible offer:  
Try Vista's Outcomes Research for (almost) free!

We'll provide our entire outcomes research program – including monitoring all of your patients during treatment and following up one month after discharge with a random selection of your patients – between now and December 31, 2023 for one incredibly low price:

Only $999
Between Now and 12/31/23
 
We'll customize our software for your center, train your staff, integrate with your EHR, and share your preliminary outcomes results with your leadership team.  If you don't find Vista's outcomes research totally game-changing after you've been using it for a few months, you can cancel with 30 days notice and owe nothing more.
But there is one catch. To make sure we can provide all of our new clients with the excellent support we're known for, this offer is limited to the first 6 centers who sign up no later than September 30th. 

Want to see how useful and (almost) effortless outcomes research can be?