Originally Posted:
Dec 17, 2019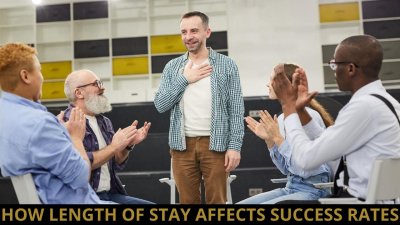 Vista's Learnings From Three Years of Addiction Treatment Outcomes Research report identified nine different factors that affected how successful patients were at abstaining from drugs and alcohol following SUD treatment.
One of the most important factors was how long they stayed in treatment. Among patients who successfully completed treatment, those who remained in treatment for at least 90 days were almost twice as likely to be abstinent six months later than those who left treatment in less than 21 days: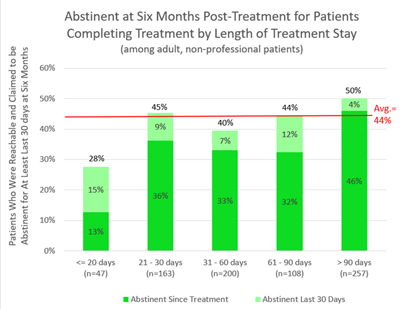 A second factor that made a big difference was the patient's primary drug of choice. I wasn't surprised to learn that heroin was one of the two drugs that were hardest for patients to stay away from, but I bet you'll be as surprised as I was by where marijuana and meth fell on the continuum!  Download the report below and go to page 41 to find out:
The Executive Summary provides an easy-to-read overview of all of Vista's key findings.  
Joanna