Originally Posted:
Mar 30, 2021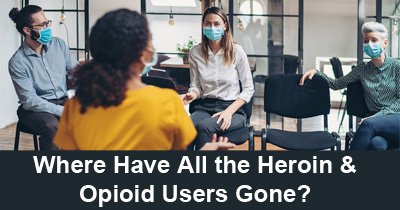 Over the last two years, there has been a dramatic shift in the primary drug of choice of patients attending treatment centers in the Vista Research Network. Between 2018 and 2020, the percentage of patients preferring heroin or opioids declined from almost one-third (31%) to only 22% of all patients! At the same time, the percentage of patients in treatment for alcohol use disorder increased from 37% to fully half (50%) of all patients entering treatment:

While the above data may be affected by changes in the specific centers in the Vista Research Network over time, we see the same trends in the data for individual centers. It appears that a substantial shift in patients' primary drug of choice is currently underway at abstinence-based SUD treatment centers across the country.
What Is Causing Such a Dramatic Shift?
 We believe there are at least three contributing factors:
1.  More First-Timers Are Entering Treatment for Alcohol Addiction
It appears that the isolation, stress, and loss of routine caused by the pandemic has caused many previously-functioning heavy drinkers to lose control over their drinking & require treatment for the first time.   The percentage of first-time patients in treatment for alcohol use disorder has been increasingly steadily since shortly after the pandemic began: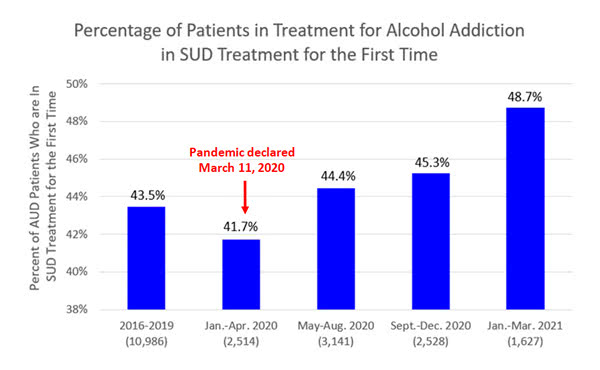 Patients who entered AUD treatment for the first time during the last 11 months had a median age of 40, substantially above Vista's normal median age of 34. Almost two-thirds (65.7%) of these first-time patients reported they'd been using alcohol problematically for at least the last three years, and 25.2% said they'd been drinking problematically for more than 10 years by the time they went to treatment.
2.  The Usage of Illicit Opioids is Declining
At first glance, the continually-increasing opioid overdose rates would seem to argue against this: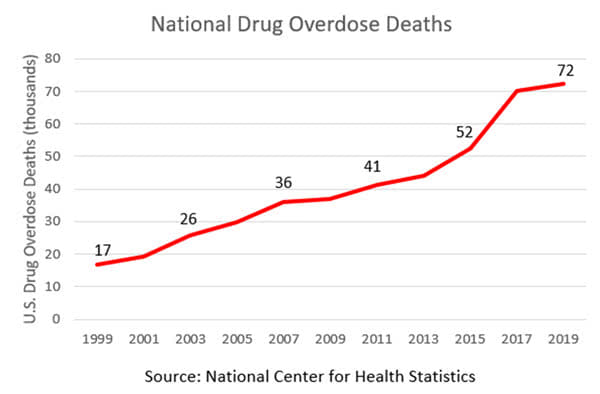 However, the drugs available on the street today carry a far higher risk of overdose than the drugs of even three years ago due to the increasing prevalence of fentanyl. In fact, according to the CDC, 72.9% of opioid overdose deaths in 2019 involved a synthetic opioid.
Fortunately, according to SAMHSA's 2019 National Survey on Drug Use and Health, it appears that the crackdown on the overprescribing of opiate pain relievers over the last 10 years has reduced the number of opioid users: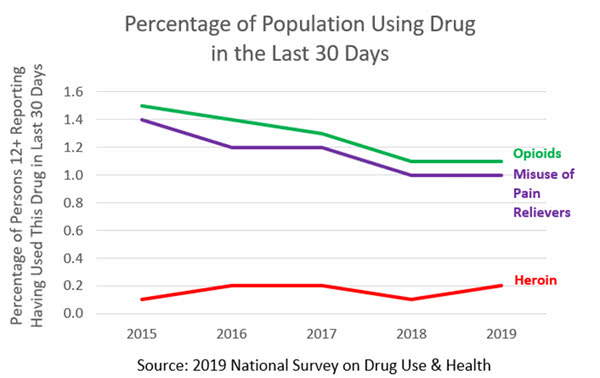 3.  More Heroin & Opioid Users Are Choosing MAT Treatment
With the exception of patients using methadone or buprenorphine medication-assisted treatment, the number of patients in substance use disorder treatment has remained essentially flat over the last 12 years: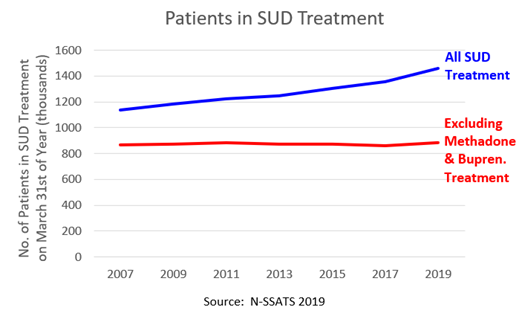 Since most patients on methadone or buprenorphine are taking the medication to treat an opioid use disorder, it appears that the majority of heroin and opioid users entering treatment are opting for medication-assisted treatment rather than abstinence-based treatment either due to personal preference or because they're being required by payers to do so.