Originally Posted:
Jul 22, 2021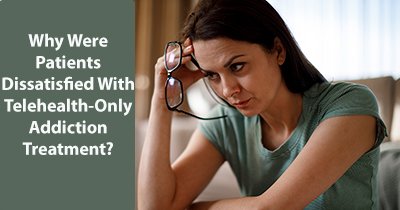 The addiction treatment industry deserves tremendous kudos for figuring out how to continue to provide effective treatment during the early days of the pandemic as recommendations about how to keep patients safe changed on an almost-daily basis.
Assuming members of the Vista Research Network are representative of the commercial addiction treatment industry, most outpatient treatment centers started offering telehealth treatment within two months of the declaration of the worldwide pandemic on March 11, 2020: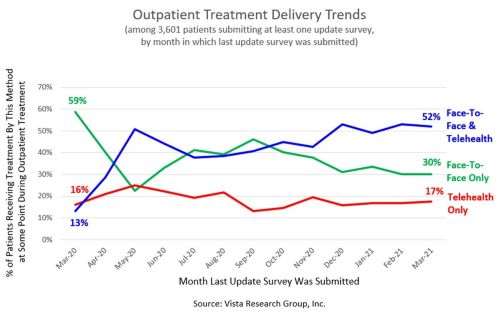 Again assuming Vista Research Group centers are representative, residential treatment centers followed one of two paths.  Roughly half chose to continue to provide only in-person treatment, usually in combination with a census reduction and quarantine procedures.  The other group implemented a hybrid approach, providing some treatment in person and the rest by phone or video chat: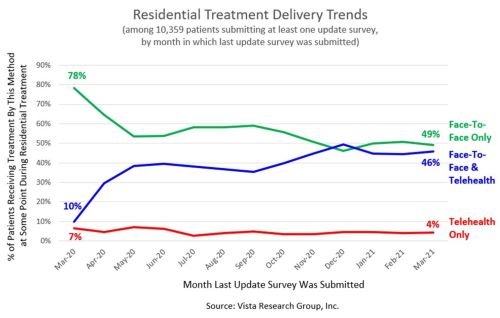 After Plummeting Early Only, Satisfaction Among Patients
Receiving Some Face-To-Face Treatment Recovered
Not surprisingly, patient satisfaction dropped measurably during the first few months of the pandemic.  Fortunately, the drop in satisfaction was minor in residential treatment and rebounded fairly quickly for patients receiving at least some face-to-face treatment: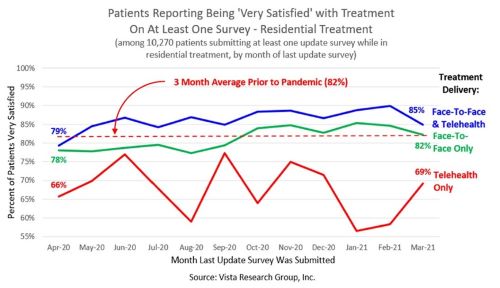 While the pandemic caused a more substantial early drop in patient satisfaction among outpatient treatment patients, satisfaction levels also rebounded quickly for these patients who received at least some treatment in-person.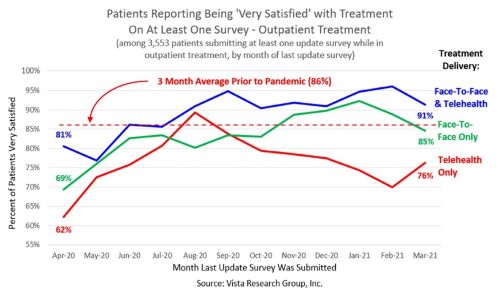 The only group of patients who remained less satisfied with treatment throughout the first year of the pandemic were those who received telehealth treatment only.  Many patients felt the virtual meetings provided less opportunity to connect with their peers and, particularly in the beginning, there were many technological challenges.  The following comments from patients in treatment during this period illustrate some of the concerns: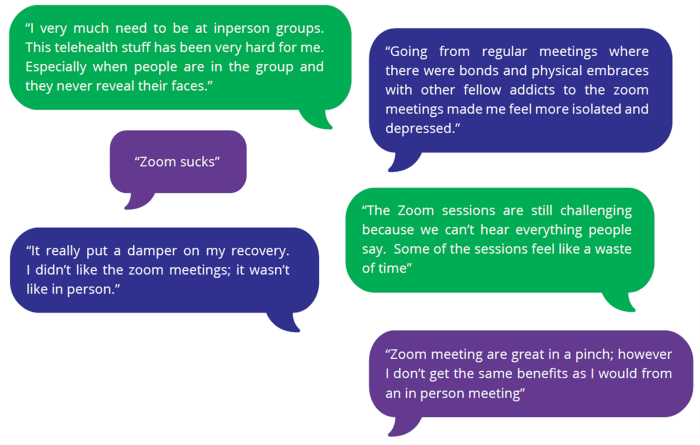 Interestingly, patients receiving both face-to-face and telehealth treatment consistently rated their satisfaction with treatment more highly than those receiving in-person treatment only.  This bodes well for the future since indications are that a hybrid model is here to stay.